Alabama Building Code, Building Permit, Energy Code & Licensing Information
Updated: 5/24/21
Alabama Building Code Agency
Alabama Building Commission
Alabama Department of Finance, Real Property Management – Division of Construction Management
770 Washington Avenue, Suite 444, Montgomery, AL 36104
(334) 242-4082 (ph) ◦
http://dcm.alabama.gov/bldg_code.aspx#BC
For Energy Codes, the AL Dept. of Economic and Community Affairs (ADECA) and the Alabama Energy and Residential Codes Board: http://adeca.alabama.gov/Divisions/energy/energycodes/Pages/default.aspx
Alabama Construction Codes and Edition Adopted:
2015 International Building Code (IBC)
2015 International Code Council (IRC), with amendments
2015 International Energy Conservation Code (IECC), with significant amendments (for residential and commercial) effective Oct. 1, 2016
2013 ASHRAE 90.1 (alternative to the 2015 IECC for commercial) effective Jan. 1, 2016
2014 National Electric Code (NEC)
National Fire Protection Association (NFPA) 101 also enforced by fire marshal
ICC500-2008
Applicability (statewide, local, limited): LIMITED
Plan review, inspection, and enforcement of the building code (commercial) is limited to state-owned and funded buildings, all public and certain private schools, hotel/motels, and movie theaters. Commercial Energy and Accessibility codes apply to additional buildings, mandatory state-wide. Combined residential and residential energy code is enforced at local level only, but mandatory state-wide.
State inspectors exist for projects under the jurisdiction of the state.
See a Statewide List of Building Codes here.
State Website
https://www.alabama.gov/
State Licensing
Specialty contractor licensing is required by the State of Alabama. Local jurisdictions may also require licensing.
State Building Code
Alabama does not have a statewide standard, as the adopted code only applies to state buildings, schools, hotels, and motion picture studios. Here are a few of the local jurisdictional adoptions

County of Shelby — NEC-2017
City of Montgomery — NEC-2017
City of Birmingham — NEC-2014
City of Mobile — NEC-2014
City of Tuscaloosa — NEC-2014
City of Hoover — NEC-2014
City of Dothan — NEC-2014
County of Madison — NEC-2002

State Licensing Division
https://pr.mo.gov/
State Energy Code Information

State Environmental Permit
https://www.dnr.mo.gov/forms/index.html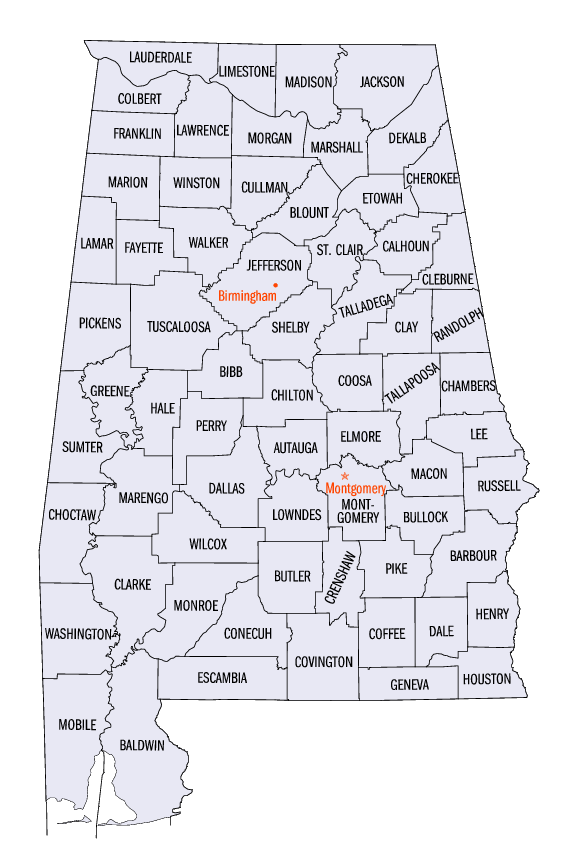 Additional Building Codes by State
Alabama, Alaska, Arizona, Arkansas, California, Colorado, Connecticut, Delaware, Florida, Georgia, Hawaii, Idaho, Illinois, Indiana, Iowa, Kansas, Kentucky, Louisiana, Maine, Maryland, Massachusetts, Michigan, Minnesota, Mississippi, Missouri, Montana, Nebraska, Nevada, New Hampshire, New Jersey, New Mexico, New York, North Carolina, North Dakota, Ohio, Oklahoma, Oregon, Pennsylvania, Rhode Island, South Carolina, South Dakota, Tennessee, Texas, Utah, Vermont, Virginia, Washington, West Virginia, Wisconsin, Wyoming
---
No items found
---
No items found
---
No items found