Bank Permit Expediting and Entitlement Services
Nationwide Retail Bank Rebranding Permit Expediting Services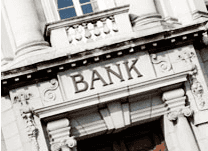 Permit Place helps national banks execute their nationwide roll out, refresh and remodel programs, on time and on budget.  Read our case studies to show you how we save these bankers time and money.
Union Bank
We help achieve program rebranding goals by faciilitating and streamlining the building permit and entitlement process nationwide.
Our customers experience reduced time spent in plan check, greater accuracy within the construction schedule and open branches faster by by local permit expediters that understand the local process.
As banks move into former retailer's locations, they are subject to additional approvals that result from the change of use process.
Permit Place specializes in the unique needs of banks tenant improvements, remodels and refresh permits.
Permit Place AICP Planners also assist with Council Hearings, Council Approvals and can assist with Entitlements for ATM's, Change Of Use Permits and others without the high price associated to their Land Use or Real Estate attorneys.
We also understand signage and can represent you at your Planning and City Council commission hearings. We specialize and worked with man traps, atm's and signage
Monitor, Push and Report
5 day update status
Same day updates on high priority projects
We are VERY assertive but also know when to back off.
Secure Ready To Issue
We'll secure corrections or send you the ready to issue report
We tell your contractors exactly what they need to bring to pull the permit
We organize all your documents and you can get status 24/7 on our websites.
We also assist in the signage permits for our retailers and help them coordinate their work through landlord approvals and more.
Contact us today and send us your project details and we'll send you our no cost estimate with our free due diligence.
Free Project Analysis