Retail Permit Expediting Services Nationwide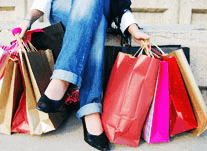 Permit Place helps national retailers execute their nationwide roll out, refresh and remodel programs, on time and on budget.
We help you open locations faster by facilitating and streamlining the permit and entitlement process nationwide.
Our customers experience reduced time spent in plan check, greater visibility into the mysterious approval process and enjoy peace of mind knowing that their permits are in good hands.
OUR FIVE POINT SUCCESS SERVICE:
Due diligence. 

How many sets you need,
How many days will it take,
How much will permit and plan check fees be?

Pre-Submittal Services

We coordinate and slip sheet sub-consultants work

We coordinate and facilitate with landlords and tenants.  

We fill out all paperwork to ensure accuracy.

In Person Submittal Services

We ALWAYS attempt to get you the fastest review time.  (Over the counter reviews, Express, Appointment plan checks, Overtime)
Nationwide and Local reps available.
Simultaneous submittals, no problem.

Monitor, Push and Report

5 day update status
Same day updates on high priority projects
We are VERY assertive but also know when to back off.

Secure Ready To Issue

We'll secure corrections or send you the ready to issue report
We tell your contractors exactly what they need to bring to pull the permit
We organize all your documents and you can get status 24/7 on our websites.
We also assist in the signage permits for our retailers and help them coordinate their work through landlord approvals and more.
Contact us today and send us your project details and we'll send you our no cost estimate with our free due diligence.
Free Project Analysis