Nevada Building Code and Licensing Information
Updated: 6/3/21
Nevada Building Code Agency:
State Building Official: (PMG)
Doug Bennett
Conservation Manager
Southern Nevada Water Authority
(702) 862-3777
State Fire Marshal:
Pete Mulvihill
Nevada Department of Public Safety
State Fire Marshal
107 Jacobsen Way
Carson City, NV 89711
Phone: (775) 684-7525
Fax: (775) 684-7507
What is the Current Adopted Nevada Building Code?
2018 International Building Code
2018 International Energy Conservation Code
2018 International Existing Building Code
2018 International Fire Code
2018 International Residential Code
2018 International Urban-Wildland Interface Code
Applicability (statewide, local, limited): STATEWIDE
Codes are adopted locally. The Nevada State Fire Marshal adopted the following codes effective February 2020: 2018 IFC, 2018 IBC, and 2018 IWUIC.  The Nevada Public Works adopted the 2018 IBC, 2018 IRC, and 2018 IEBC for state owned buildings. The 2018 IECC is adopted statewide.
Reno and Clark County both list the 2012 and 2018 International Codes as currently shown below: http://www.clarkcountynv.gov/building/Pages/codes.aspx
Reno updated amendments to the 2012 IECC effective July 1, 2016: https://library.municode.com/nv/reno/codes/administrative_code?nodeId=PT2READCO_TIT14BUCO_CH14.04BUHOCO
Please review the information found here for code adoption: http://publicworks.nv.gov/uploadedFiles/publicworksnvgov/content/Documents/Permitting_Code_Enforcement/Adopted_Codes.pdf
TYPE OF CODE
CODE TITLE*
TECHNICAL BASIS
APPLICABILITY
Building
2012 International Building Code (IBC)
IBC
Schools, health care facilities, state buildings (fire only) and commercial buildings in rural areas
Building/ Residential
None**
–
Plumbing
2012 Uniform Plumbing Code
UPC
Electrical
2011 National Electrical Code
NEC
Mechanical
2012 Uniform Mechanical Code
UMC
Wildfire Prevention
2009 or 2012 International Wildland Urban Interface Code
IWUIC
Statewide
*The office of State Fire Marshal is enforcing the inspection of schools, health care facilities, state buildings (fire protection only) and commercial buildings in rural areas.

**Residential dwelling construction complies with local jurisdictions which have adopted a building code.
Responsible Office: Department of Public Safety
Contact: Albert Ruiz
Title: Bureau Chief Fire Protection & Engineering
Department: State Fire Marshal
Address: 107 Jacobson Way
Carson City, Nevada 89701
Phone: (775) 684-7500
Reference Materials/Website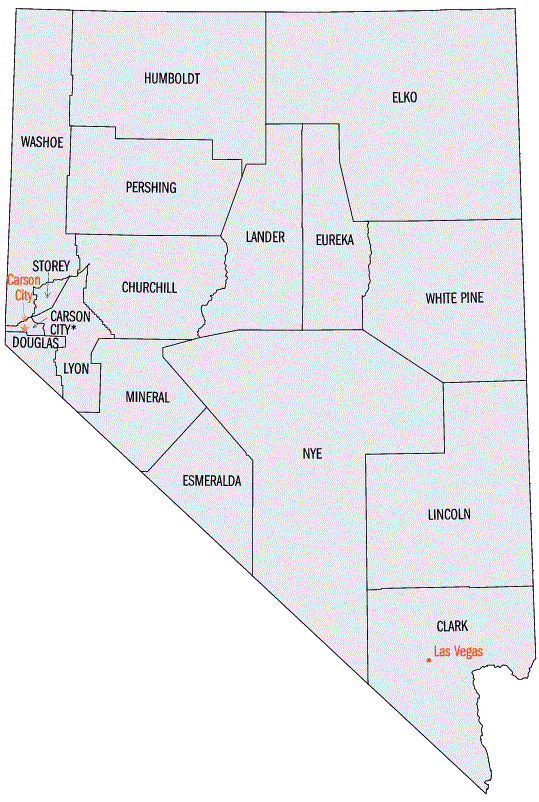 Additional Building Codes by State
Alabama, Alaska, Arizona, Arkansas, California, Colorado, Connecticut, Delaware, Florida, Georgia, Hawaii, Idaho, Illinois, Indiana, Iowa, Kansas, Kentucky, Louisiana, Maine, Maryland, Massachusetts, Michigan, Minnesota, Mississippi, Missouri, Montana, Nebraska, Nevada, New Hampshire, New Jersey, New Mexico, New York, North Carolina, North Dakota, Ohio, Oklahoma, Oregon, Pennsylvania, Rhode Island, South Carolina, South Dakota, Tennessee, Texas, Utah, Vermont, Virginia, Washington, West Virginia, Wisconsin, Wyoming
---
Type
Code Title
Code Adopted
Technical Bases
Applicability
Building
Building Code
No Statewide Standard, State or Local Adoption of Editions of Code
Building
Residential Code
No Statewide Standard, State or Local Adoption of Editions of Code
Fire
Fire Code
No Statewide Standard, State or Local Adoption of Editions of Code
Electrical
Electric Code
No Statewide Standard, State or Local Adoption of Editions of Code
Mechanical
Mechanical Code
No Statewide Standard, State or Local Adoption of Editions of Code
Plumbing
Plumbing Code
No Statewide Standard, State or Local Adoption of Editions of Code
Plumbing
Private Sewage Disposal Code
No Statewide Standard, State or Local Adoption of Editions of Code
Fire
Fuel and Gas Code
No Statewide Standard, State or Local Adoption of Editions of Code
Green
Green Construction Code
Not Adopted
Energy
Energy Conservation Code
2015
2015 IECC
Building
Property Maintenance Code
No Statewide Standard, State or Local Adoption of Editions of Code
Building
Existing Buildings Code
No Statewide Standard, State or Local Adoption of Editions of Code
Plumbing
International Swimming Pool and Spa Code (ISPSC)
No Statewide Standard, State or Local Adoption of Editions of Code
Accessibility
Accessibility Code
2010 ADA Standards for Technical Design
2010
Fire
Wildfire/Wildlife Urban Interface Code
2012
2012 IWUIC
Zoning
Zoning Code
Not Adopted
Fire
Fire Life Safety Code
---
No items found
---
No items found