Ohio Building Code, Permit and License Information
Updated Jan. 18, 2023
Ohio Building Code Agency
Ohio Department of Commerce
77 South High Street, 23rd Floor.
Columbus, OH 43215-6133
Phone:614-466-3636
What Ohio Construction Codes and Editions Are Adopted:
Applicability (statewide, local, limited): STATEWIDE
Ohio Building Code Compliance Division performs plan reviews and on-site inspections for those commercial building projects not under the jurisdiction of a certified local building department and all State universities. Enforcement (Plan review & inspection) is also provided for industrial units (i.e. modular buildings). Enforcement of the Residential Code is limited to the local building departments. The Ohio Board of Building Standards certifies county, township and municipal building departments to enforce the State codes.
State inspectors exist for Industrial Units and plumbing, electrical and structural systems on projects not covered by certified local building departments.
See additional Statewide List of Building Codes here.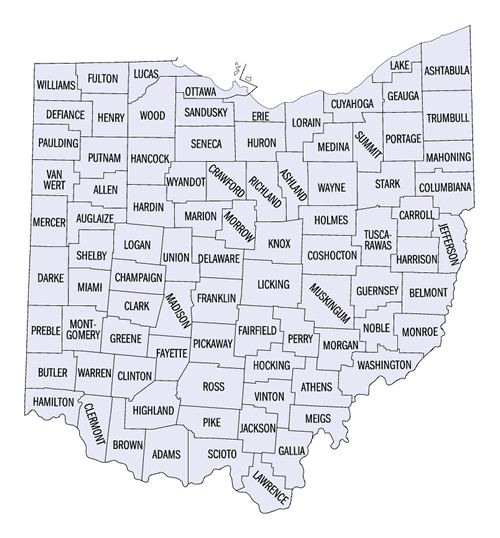 Additional Building Codes by State
Alabama, Alaska, Arizona, Arkansas, California, Colorado, Connecticut, Delaware, Florida, Georgia, Hawaii, Idaho, Illinois, Indiana, Iowa, Kansas, Kentucky, Louisiana, Maine, Maryland, Massachusetts, Michigan, Minnesota, Mississippi, Missouri, Montana, Nebraska, Nevada, New Hampshire, New Jersey, New Mexico, New York, North Carolina, North Dakota, Ohio, Oklahoma, Oregon, Pennsylvania, Rhode Island, South Carolina, South Dakota, Tennessee, Texas, Utah, Vermont, Virginia, Washington, West Virginia, Wisconsin, Wyoming
---
No items found
---
No items found
---
No items found