California Building Code, Permit and Licensing Information
Updated: Jan 9, 2023
California Building Code Agency
California Building Standards Commission
2525 Natomas Park Drive
Suite 130
Sacramento, CA  95833
Phone: (916) 263-0916
California Construction Code and Edition Adopted:
California is on a three-year code cycle as well. Local jurisdictions are required to enforce the Code as adopted but are allowed to request approval from the CBSC based on local geographic, climactic, or geologic conditions.
2017 National Electric Code (NEC) – Effective on January 1, 2020. The 2019 building codes for California include the 2017 NEC (found in the California electrical code) and exams will be based on the 2017 NEC.
State Energy Code – 2019 Building Energy Efficiency Standards
National Fire Protection Association (NFPA) 101 Life Safety Code 2018
Applicability (statewide, local, limited): STATEWIDE
Title 24 serves as the basis for the design and construction of buildings in California. Codes are adopted at the state level and are enforced on a statewide basis. Each local building and fire jurisdiction may amend these state codes providing their amendments are more stringent based on findings justified by climatic, geographic and topographical conditions of the jurisdiction. California's  codes are published in their entirety every three years. Intervening Code Adoption Cycles produce Supplement pages half-way (18 months) into each triennial period. Amendments to California's building standards are subject to a lengthy and transparent public participation process throughout each code adoption cycle. The 2019 California Building Code is based on the 2018 edition of the I-Codes.
See additional Statewide List of Building Codes here.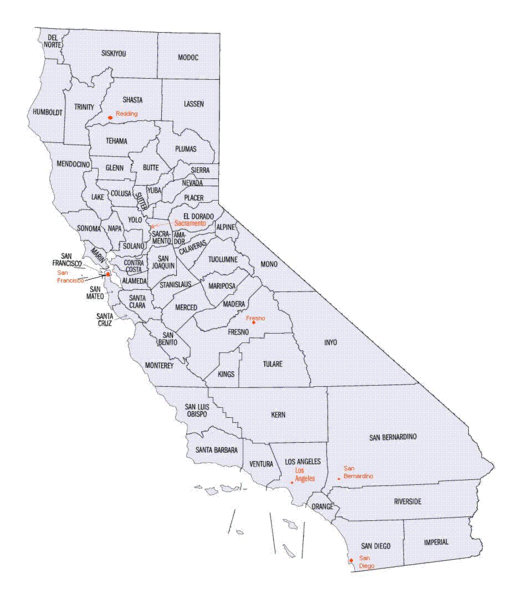 Additional Building Codes by State
Alabama, Alaska, Arizona, Arkansas, California, Colorado, Connecticut, Delaware, Florida, Georgia, Hawaii, Idaho, Illinois, Indiana, Iowa, Kansas, Kentucky, Louisiana, Maine, Maryland, Massachusetts, Michigan, Minnesota, Mississippi, Missouri, Montana, Nebraska, Nevada, New Hampshire, New Jersey, New Mexico, New York, North Carolina, North Dakota, Ohio, Oklahoma, Oregon, Pennsylvania, Rhode Island, South Carolina, South Dakota, Tennessee, Texas, Utah, Vermont, Virginia, Washington, West Virginia, Wisconsin, Wyoming
---
No items found
---
No items found
---
No items found