North Dakota Building Code and Licensing Information
Page updated: Jan. 17, 2023
What Are North Dakota Current Adopted Building Codes and Editions:
The North Dakota Legislative Assembly has mandated that the State Building Code consist of the IBC, IRC, IMC, and IFGC. Energy conservation standards must be included in the State Building Code.
2020 National Electric Code (NEC) – 2020 NEC with an effective date of 1/1/2021
Homerule – There is no statewide standard
National Fire Protection Association (NFPA) 101 Life Safety Code 2018
Applicability (statewide, local, limited): LIMITED
The North Dakota Division of Community Services (DCS) is assigned the responsibility of updating and amending the North Dakota State Building Code. The DCS is not involved in the enforcement of the State Building Code. Plan review, enforcement, inspection is the responsibility of jurisdictions that elect to adopt and enforce building codes.  If a city, county, or township elects to adopt and enforce building codes, it must adopt and enforce the State Building Code. However, a jurisdiction is permitted to further amend the State Building Code to conform to local needs.
Notes: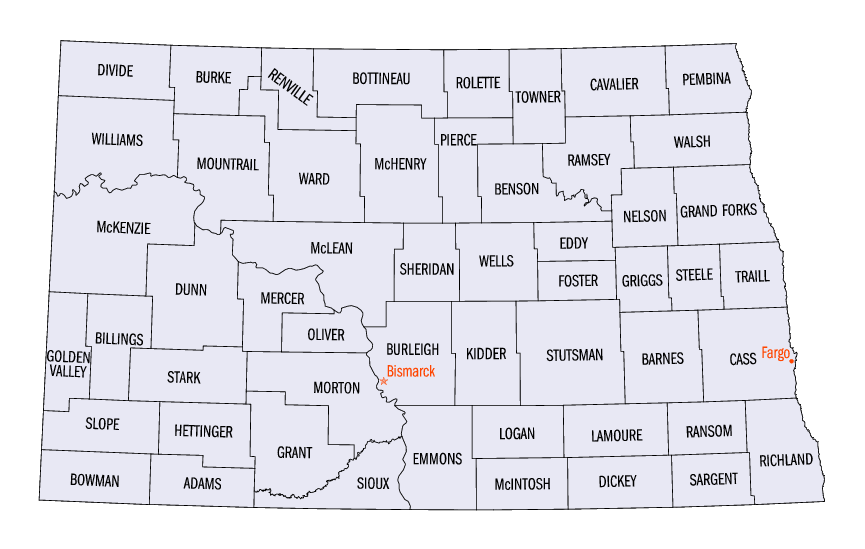 Additional Building Codes by State
Alabama, Alaska, Arizona, Arkansas, California, Colorado, Connecticut, Delaware, Florida, Georgia, Hawaii, Idaho, Illinois, Indiana, Iowa, Kansas, Kentucky, Louisiana, Maine, Maryland, Massachusetts, Michigan, Minnesota, Mississippi, Missouri, Montana, Nebraska, Nevada, New Hampshire, New Jersey, New Mexico, New York, North Carolina, North Dakota, Ohio, Oklahoma, Oregon, Pennsylvania, Rhode Island, South Carolina, South Dakota, Tennessee, Texas, Utah, Vermont, Virginia, Washington, West Virginia, Wisconsin, Wyoming
---
No items found
---
No items found
---
No items found