Minnesota Permit, Building Code and Licensing Information
Updated: Jan. 12, 2023
Minnesota Building Code Agency:
Minnesota Department of Labor & Industry – Construction Codes and Licensing Division
443 Lafayette Road N.
St. Paul, MN  55155
Fax: (651) 284-5749
What is the Current Adopted Minnesota Building Code?
2020 Minnesota Energy Code with ANSI/ASHRAE/IES Standard 90.1-2016
2020 Minnesota Mechanical and Fuel Gas Code with ANSI/ASHRAE Standard 62.2-2016 and ANSI/ASHRAE Standard 154-2016
2020 National Electric Code (NEC) – 2020 Effective November 17, 2020
State Energy Code 2018 IECC and 90.1-2016
National Fire Protection Association (NFPA) 101 Life Safety Code 2018
Applicability (statewide, local, limited): LIMITED
Plan review, enforcement, inspection is limited to those public buildings and state licensed facilities that are to be constructed in non-code-enforced areas or in those code-enforced areas that don't have a delegation agreement with the state. "Public building" means a building that is paid for by the state or a state agency regardless of its cost, and any school district building project the cost of which is $100,000 or more. "State licensed facility" means a building that is licensed by the state as a hospital, nursing home, supervised living facility, free-standing outpatient surgical center, correctional facility, boarding care home or residential hospice. Building & energy codes for other types of buildings are enforced at the local level. If the local unit of government adopts any ordinance prescribing standards for new construction, the ordinance must use the edition of the IBC called for by the State.
There are no state inspectors for buildings. Most inspection is by the local officials.
Additional Building Codes by State
| | |
| --- | --- |
| State Website | https://mn.gov/portal/ |
| State Licensing | Contractor licensing is required by the State of Minnesota. |
| State Licensing Division | https://mn.gov/elicense/agencies/#/list/appId//filterType//filterValue//page/1/sort//order/ |
| State Environmental Permit | https://www.pca.state.mn.us |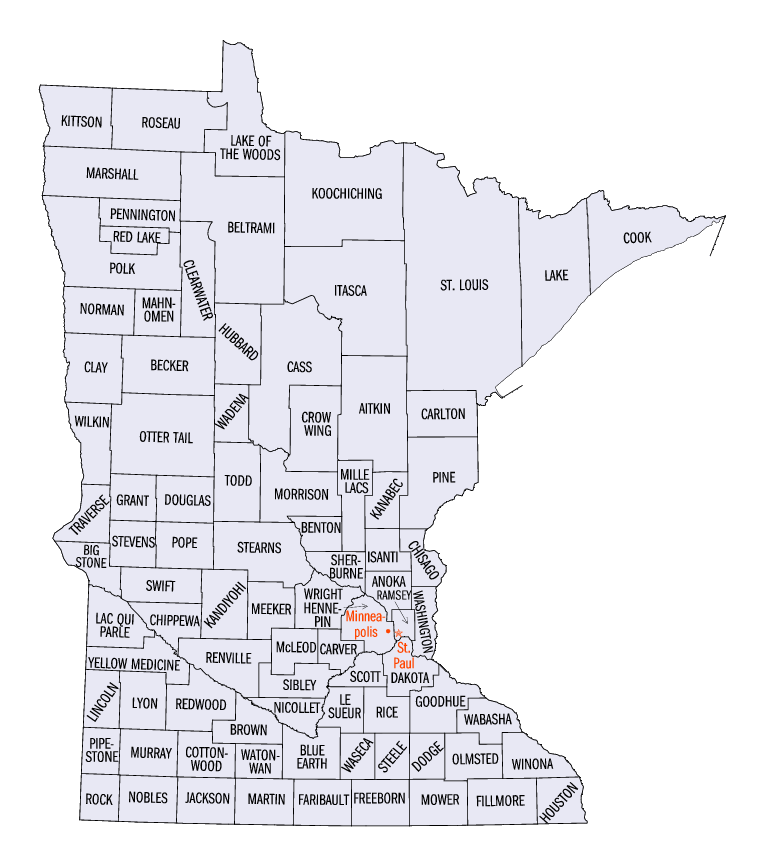 Additional Building Codes by State
Alabama, Alaska, Arizona, Arkansas, California, Colorado, Connecticut, Delaware, Florida, Georgia, Hawaii, Idaho, Illinois, Indiana, Iowa, Kansas, Kentucky, Louisiana, Maine, Maryland, Massachusetts, Michigan, Minnesota, Mississippi, Missouri, Montana, Nebraska, Nevada, New Hampshire, New Jersey, New Mexico, New York, North Carolina, North Dakota, Ohio, Oklahoma, Oregon, Pennsylvania, Rhode Island, South Carolina, South Dakota, Tennessee, Texas, Utah, Vermont, Virginia, Washington, West Virginia, Wisconsin, Wyoming
---
No items found
---
No items found
---
No items found