Permit Records Research:
Check Permit Status Nationwide
Permit Place gets you copies of all building permits on file quickly and accurately, for any residential or commercial property in Southern California.  We get your results fast and customize our service to meet your needs.
We get permit records.
Residential Permit Records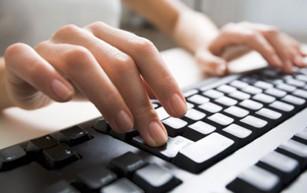 Permit Place provides you with a complete report of the property's construction history as quickly as possible.  With numerous project managers in the field every day, we complete research requests quickly and efficiently.  Our project managers can also read and understand building permits so you get the most accurate and thorough research possible.
By supplying us with a valid address or parcel number, we can pull any documents on file within the corresponding jurisdiction's records, including:
Building Permits
Mechanical Permits
Certificates of Occupancy
Zone Reports
Zone Letters
Rebuild Letters
Plots Plans
Tax Assessor's Building Records
Sewer Records
Special Projects
Building permit records are necessary for Title Companies, Real Estate Agents, Law Firms, Construction Companies, and Developers for a variety of reasons.  Building permits can verify square footage, confirm a legal addition, verify number of units, confirm zoning requirements, or increase selling value by showing all work that has been completed on a property.
Areas Covered:
Permit Place get building permit research for you anywhere in Los Angeles County, Orange County, Ventura County, San Bernardino County or Riverside County.
Turnaround Time:
City of Los Angeles properties are completed in 24 hours.  The rest of Los Angeles County can be researched and reported in 24 to 72 hours.  All other Southern California counties range from one day to one week.
How to Order:
Customized ordering is available via email, fax or phone.  You can also download the Permit Records Research Order Form and submit it to the email address below.  If you do not have a Permit Place account, we will contact you to collect the appropriate billing info.
Delivery Method:
Your results can be returned via email, fax, or U.S. mail to you or your client.   Just let us know how you'd like your results and we will make sure they arrive on time, in the manner you choose.
Permit Research Fees:
To get the price per address for building permits, Certificate of Occupancy's, mechanical permits and plot plans, follow the link!

Special Research Projects: 
Permit Place can accommodate any building, planning, or zoning department research that is not covered in the above items.  The fee for such requests is $60 per hour.
If you have any questions or are interested in any other permitting services, please give us a call at 818-786-8960
Free Project Analysis