New Jersey Building Code, Permit and Licensing Information
Updated: Jan. 16, 2023
New Jersey Building Code Agency:
Bureau of Code Services
State Building Official
Edward Smith, Director, Codes & Standards Division,
Department of Community Affairs
101 South Broad Street
PO Box 802
Trenton, NJ 08625
(609) 292-7899
What New Jersey Building Code and Editions Are Adopted?
2020 National Electric Code (NEC) – 2020 NEC effective September 6, 2022
State Energy Code 90.1-2016
National Fire Protection Association (NFPA) 101 Life Safety Code 2018
Applicability (statewide, local, limited): STATEWIDE
New Jersey enforces the Uniform Construction Code, which mandates everything from local building code adoption to licensing requirements. Electrical inspectors are required to take electrical certification examinations through the licensing program within the UCC
New Jerseys Uniform Construction Code (UCC) adopts codes by regulation. The codes are administered by the Department of Community Affairs (DCA) Division of Codes & Standards. They are uniform statewide and local jurisdictions are not permitted to amend.
Please review the information found here for code adoption information: https://www.nj.gov/dca/divisions/codes/codreg/index.html
Additional Building Codes by State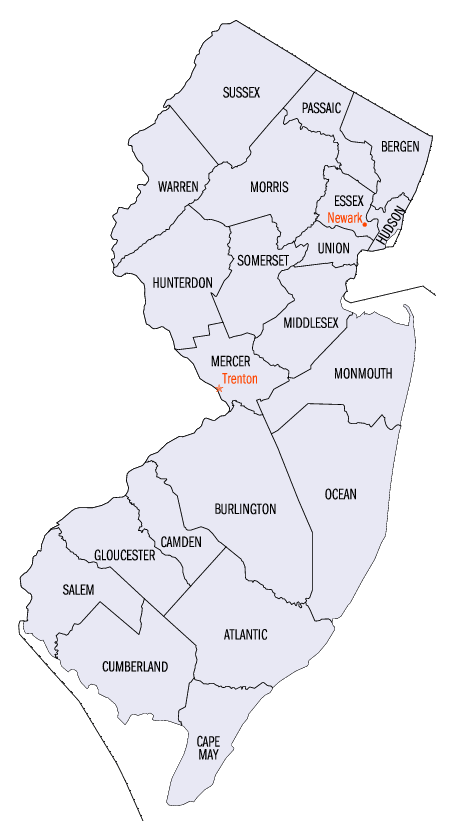 Additional Building Codes by State
Alabama, Alaska, Arizona, Arkansas, California, Colorado, Connecticut, Delaware, Florida, Georgia, Hawaii, Idaho, Illinois, Indiana, Iowa, Kansas, Kentucky, Louisiana, Maine, Maryland, Massachusetts, Michigan, Minnesota, Mississippi, Missouri, Montana, Nebraska, Nevada, New Hampshire, New Jersey, New Mexico, New York, North Carolina, North Dakota, Ohio, Oklahoma, Oregon, Pennsylvania, Rhode Island, South Carolina, South Dakota, Tennessee, Texas, Utah, Vermont, Virginia, Washington, West Virginia, Wisconsin, Wyoming
---
No items found
---
No items found
---
No items found