Getting started
You have decided your hotel or restaurant needs some liquid courage on the menu, but as you type into your computer's search engine you realize the state alcohol beverage control process is overwhelming. What type of license do you need? How many agencies do you need to work with? What if you get denied?
Luckily, Permit Place has put together a resource that walks through the ins and outs of California Liquor Licenses, including types, costs, timeframes and process of securing one. The following is a high-level overview of this resource.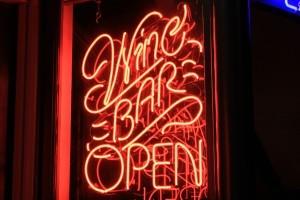 Overview
The first thing that must be mentioned is, it is always best to hire an expert when getting your liquor license. Permit Place has a team dedicated just for liquor licensing in California and will advocate for your establishment.
What Next?
After you choose the type of license you will use, you need to apply for the license. Before you do that, however, it is wise to take a step back and learn the entire process with the associated costs. We will cover the state and local government process in other articles, but we would like to provide important questions to ask yourself before moving forward.
1. What type of establishment do you run?
2. Does your site have an existing license? If so, does this license meet all of your needs? Will this license stay with the land or the owner?
3. If your site does not have a license, should you apply for a new license or transfer an existing one?
4. How long does your local government take to process an initial application?
5. What neighborhood councils will have a say in your application?
6. Who will attend public hearings for you? Should you hire a professional to do this? (*hint: you should hire a professional to attend public hearings)
7. What similar businesses are already in the area?
8. What is your land currently zoned for?
9. Are you willing to get a Conditional Use Permit (CUP) until you get your license?
10. If denied, who will appeal the decision for you?
11. How much money are you willing to pay for your license?
12. How long are you willing to persistently pursue your license?
Alright, the next piece of information is to decide what type of liquor license you need. There are so many different licenses and many of them are similar so singling out which one you need can be a bit of a chore. Permit Place can help you figure out which license you need  free of charge. Visit us at https://permitplace.com and choose what kind of establishment you run. From there we can help you do your homework.
Resources