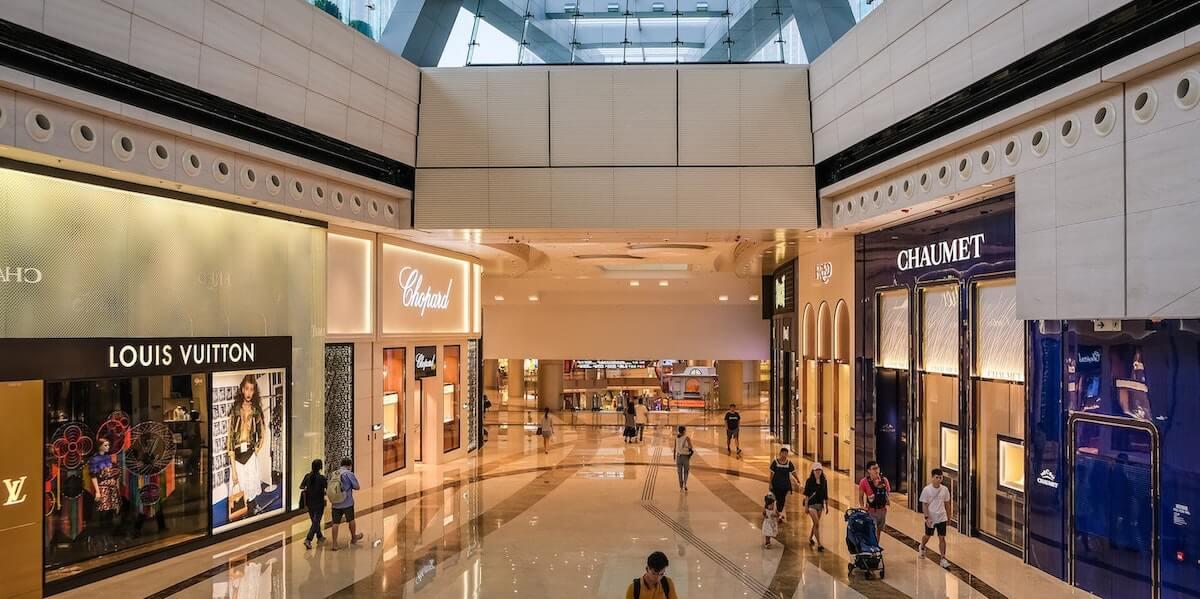 Building codes keep everyone safe and permits ensure everyone plays by the same, established rules. If you're building out your new retail space, these rules will apply to you, whether in a mall, shopping plaza, or a standalone building.
We've consolidated our decades of experience expediting the building permit process for new Los Angeles retail locations. The whole process is outlined within this resource, from who's involved to timelines to costs.
By the time you finish reading, you'll have a clear understanding of your responsibilities as a tenant, the timeline and potential costs of obtaining your permit, and how to get the ball rolling. So let's get into it.
If you have any questions or need any help, please let us know.
Sincerely,
Mike Robinson
President, Permit Place
Who Is Involved In Retail Construction & Permitting?
There are typically three parties involved in the retail construction and permitting process—The tenant, the landlord, and the agency who has jurisdiction over the location. Let's discuss each one and their responsibilities.
1. Tenant
If you're the one opening the retail store, this is you! And, you are the one ultimately responsible for applying for and obtaining building permits.
Even though you'll be working with contractors and architects to alter the storefront, add signage, change the store layout, etc., you need to make sure you get the proper permits from LADBS or the other oversight committee. You'll also be the one paying the permitting fees.
1a. Franchises
If you're a franchisee, you'll likely have to abide by established brand guidelines. Don't be surprised if some of these guidelines are not allowed by your landlord or the local jurisdiction. This is especially true for shopping centers in historic districts. In these cases, you'll either need to work with your franchise to adjust their guidelines, or request a conditional use permit (CUP) from the local jurisdiction.
2. Landlord
Landlords are the individuals or organizations who own the space you are leasing. Typically, they are not involved in the permitting process, though they may choose to take a more active role with larger projects, like anchor tenants.
Their primary responsibility is simple – approve and stamp tenant improvement plans. The individual performing the plan check will look for the landlord's approval stamp before reviewing your designs.
In addition to approving your plans, they need to provide you with additional information.
As-Built Drawings: These blueprints of the space represent what building structures exist now. Your architect will need these drawings to develop plans for your new space. It's these new plans that will be submitted for permit approval.
Master Sign Program (MSP): This document outlines the jurisdiction-approved placement and specifications of store signage. Your proposed signs will be checked against the MSP. Click here for more details
As the tenant, you shouldn't have to worry about the space being property zoned for commercial use. The landlord will most likely have already taken care of this. But there are different types of commercial zoning. It is worth identifying the commercial zone your in, and making sure your retail business falls within the approved use:
C1 – Limited Commercial: Local retail stores < 100,000 sq. ft., offices or businesses, hotels, hospitalities and/or clinics, parking areas, CR uses except for churches, schools, museums, R3 uses.
C1.5 – Limited Commercial: C1 uses – Retail, theaters, hotels, broadcasting studios, parking buildings, parks and playgrounds, R4 uses.
C2 Commercial: C1.5 uses; retail with limited manufacturing, service stations and garages, retail contr. business, churches, schools, auto sales, multiple dwelling uses.
C4 Commercial: C2 uses with limitation, multiple dwelling uses.
C5 Commercial: C2 uses, limited floor area for manufacturing of CM zone type, multiple dwelling uses.
3. City or County Jurisdiction
The third party to the permitting process is the agency responsible for overseeing permitting and planning in your jurisdiction.
For most of Los Angeles county, this will be the LADBS – Los Angeles Department of Building and Safety. This organization covers the entire City of Los Angeles and most of the San Fernando Valley.
Unfortunately, depending on where your retail location is within LA County, you may be required to work with another jurisdiction. For example, Burbank—located in the middle of Los Angeles County—has its own Building and Safety Division.
Things are also different for unincorporated areas, which LA County generally covers.
As a tenant, the first order of business is to identify the jurisdiction you'll operate in and the associated proper building authority. Getting this wrong at the outset can cause weeks of delays.
4. Permit Expediter
We said there are only three parties involved in the permit process, and that's usually true – but that doesn't have to be the case.
Los Angeles permit expediters work on behalf of tenants, serving as a liaison between you, contractors, architects, the landlord, and the relevant building departments.
A permit expediter simplifies the process of applying for permit approval, allowing tenants to focus more on the hundreds of other "to-dos" on your list.
We can often help save time by ensuring your initial application includes all the required documents and that all forms are properly filled out. We also regularly work with LADBS and other jurisdictions, and understand where there are opportunities to speed up the process.
What Other Departments Are Involved In Permitting?
Whether you're making tenant improvements (TIs) to an existing space or building your store from the ground up, you'll primarily be working with LADBS or the jurisdiction's permitting office.
That said, there are specific scenarios where other departments may need to get involved:
Serving Food? If so, the County of Los Angeles Public Health Department will need to approve your site plans, building materials, surface materials, equipment, equipment installation, and ventilation systems.
Changing the Floor Plan or Fire Systems? If you're rerouting sprinkler systems or adding/updating a fire alarm system, the jurisdiction's fire department—in the City of LA this is the Los Angeles Fire Department—will need to inspect your work to ensure it aligns with fire codes. Also, significant changes to the store's layout may require that the fire department inspect emergency exit paths and doorways.
Updating the Exterior? Changes to the building exterior, outside of what's approved in the MSP, may need planning committee approval. In some situations, you may also need to acquire conditional use permits (CUP). These are entitlements that permit you to use a space in a way that conflicts with the established code. If you're adding a patio or expanding a parking lot, for example, you may also need a CUP.
Types Of Retail – What You Should Know
Now that we've discussed the basics of who is involved in the permitting process, let's discuss how the process is different depending on the type of retail store you plan to open.
There are four types of retail stores:
1. Inline tenants & mall stores
The first type of tenant is an "inline tenant." This is a tenant who operates within another building, such as:
A kiosk inside a mall.
A retail store within a mall.
A "shop in a shop," like an Apple store within a Target.
For these retail stores, construction is within a larger structure, so there is little to no exterior work that needs to be permitted. And, if you're going into a space without making updates, you likely won't need any permits.
However, in most cases, retail store owners plan to update the storefront, change the layout of the space, and in some cases reroute electrical, plumbing, mechanical systems, fire systems, and lighting.
All these types of updates will require permit approval.
2. Neighborhood centers, street shopping, commercial corners & lifestyle centers
This is probably the most common type of retail establishment in LA. Outdoor malls, strip malls, and other shopping and lifestyle centers are not unlike inline tenants, except that storefront updates involve exterior alterations.
Basically, any exterior changes to the storefront require permit approval. This includes things like replacing storefront windows, adding signage, and other such basic changes.
Also, interior construction that changes your layouts, electrical, plumbing, ventilation, mechanical, or fire systems will also require permitting.
3. Anchors
Anchor tenants are usually positioned at the end of a mall or shopping plaza – examples include Macy's, Home Depot, Kohl's, and other such "big box" stores. Because of these retail stores' size and visibility, most types of construction and exterior work will require permitting.
4. Standalone stores
Finally, a standalone retail space is – as the name suggests – a store physically separated from other retail stores. These are commonly located at busy intersections or nearby shopping plazas.
Unlike the other types of retail stores, standalone stores may have more freedom to customize how the building looks, its overall footprint, the exterior facade, and more.
At the same time, this freedom sometimes comes with more permitting requirements. This is especially true as you get into parking plans and signage both on the building and by the street.
What LA Retail Permits Will I Need?
The answer is, it depends! The required permits for an LA retail store depend on the type of commercial space construction.
Typical renovations and tenant improvements that trigger the need for a permit include:
Building a new retail storefront, particularly if it involves any structural work or alterations like replacing existing doors, windows, etc.
Accessibility compliance for access to the building.
Putting up signage requires a permit unless you're working within the confines of the retail center's Master Sign Plan (MSP).
Customizing the interior layout of the space, such as knocking down demising or interior walls, putting up new walls, or changing the spaces's overall layout.
Redoing fire sprinklers or alarms will require a permit from LADBS, and you'll also have to work with the fire department.
Making major changes to plumbing, electrical, or other mechanical systems, such as HVAC.
Updating the exterior with a new roof, drains, guttering, and rooftop HVAC units.
Installing storage racks over 5 ft. 9 in. As part of this, you'll need to show a floor plan, structural plans, and calculations for the rack's construction.
Exterior Signage – Do I Need A Permit For My Sign?
Multi-Tenant Retail Signage
If you're opening in a multi-tenant, commercial space, like a mall or shopping center, it's likely the landlord has a Master Sign Program (MSP). This is a pre-approved template that defines the location and specifications (e.g., dimensions, materials, electrical systems, etc.) for signage throughout the space.
An MSP usually includes details about:
Wayfinding Signs: A list of tenants in a directory style with no logos or stylized fonts. These signs help visitors find a store.
Ground Signs: Signs or monuments permanently installed in the ground and include a store name and/or logos.
Multi-Tenant Signs: Signs that feature two or more tenants featuring names and/or logos. These can be affixed to the ground or hung in the main thoroughfares.
Wall Signs: Signage affixed to the side of a building. These are the most visible and may have many restrictions around them, including relative size, electronics, colors, etc. Restrictions vary from shopping center to shopping center and are influenced by what the local jurisdiction will allow.
LADBS or the jurisdictional authority in your area will compare your sign plans against the retail area's MSP. As long the sign meets the requirements outlined in the MSP, you won't need an additional permit.
Your landlord should provide you with the MSP, so make sure you get this document from your landlord as soon as you can.
Standalone Retail Signage
For standalone stores, any exterior work you plan on doing will likely need a permit. Planning committees are often very diligent about the sightlines of their community. Any signage you plan on installing will need to stay within those established rules.
Exceptions can be made, but you'll have to create a compelling case as to why your situation warrants changing the rules. This is often a tall task as your setting precedence others will try to take advantage of.

The City of Los Angeles has a new Sign Code that defines Signage as:
A. Information Signs
C. Monument Signs
D. Projecting Signs
E. Wall Signs
F. Illuminated Architectural Canopy Signs
G. Pole Signs
H. Roof Signs
I. Marquee Signs
K. Electronic Message Display Signs
L. Temporary Signs
M. Temporary Signs on Temporary Construction Walls
N. Awning Signs
O. Mural Signs

Understanding The Retail Permitting Process In Los Angeles
At a high level, the retail permitting process is pretty straightforward. The real work comes with consolidating the required documents, properly completing all forms, and stewarding your permits through your local jurisdiction.
Here's a simplified version of what happens during the process.
Get entitlements (if required) – This is unnecessary for most retail store owners. In most cases, the space is already zoned for commercial use, signage parameters are established, and you likely aren't serving alcohol. However, every situation is different, especially for standalone stores. A due diligence report can help identify any hurdles upfront so you can bake them into your construction plans, budget, and timeline.
Submit your plans to LADBS (or local jurisdiction) – First, you'll work with a contractor and architect to create a set of plans to show the changes and alterations you're going to be making as part of the tenant improvement process. Then, you'll submit these plans along with other relevant documentation to the local jurisdiction for review.
Get a Sign Pre-Inspection – A sign pre-inspection is a site visit by the City to determine if your sign is within code. It takes two weeks to schedule so plan early.
Submit for plan review – The jurisdiction plan check office will review your SPI and your elevations, method of connections, electrical service and application to determine whether they're up to code and meet other requirements.
Get correction requests & comments – In some cases, plans get sent back with correction requests and comments. This is to be expected and accounted for in your timelines.
Make corrections based on requests & resubmit – You and your team will need to adjust your plans based on the requests and comments made by LADBS. Then, you'll resubmit the plans, which will be reviewed again.
Don't Make Them Ask You Twice
Make sure to address all requested corrections and comments. Plan check professionals can get a little testy when they have to ask for changes twice.
Get your letter of approval – If your plans meet jurisdictional requirements, you'll get a letter of approval indicating that your building permits will be issued.
Obtain your building permits – Shortly after your letter of approval, you will receive your building permits. This is the official go-ahead to begin construction on the space. Early-start permits can be granted in some situations, enabling you to start constructing the space before official permits are approved.
LA Retail Permit Timeline
How long does it take to get your permits? The short answer? Usually, about two months, as long as you're working with a reputable contractor who knows what they're doing, and your project isn't too complex.
The longer answer is "it depends." It depends on how large your project is, the jurisdiction you're working with, the backlog of projects they're processing, and many other factors.
To break things down, you can usually expect that the first review by LADBS will take about 10-20 business days.
Check with your architect on how quickly they can turn around requested changes or reply to comments. This can vary by the architect.
How quickly your corrections and comment responses get reviewed will depend on how significant the updates were and, again, on the jurisdiction's plan check backlog. Typically, this can require another 10 to 15 business days.
Expedited review
You also have the option to pay for an expedited review if you're on a tight timeline. This will cost up to twice as much – or more – compared to a standard LADBS plan check, but it will allow you to break ground on your project much more quickly.
Express permits
LADBS and some other jurisdictions also offer online express permits in some situations, where you can get approval and permits without going through the full plan check process. These can be done for certain projects involving electrical work, plumbing, HVAC, and other general building systems.
For example, if you're hiring a plumber to replace all of the fixtures in your store's bathroom, you can get an express permit. Your plumber will submit information about how many fixtures are being installed and some additional project details. You pay the plan check fee, and get immediate approval.
Negotiate Your Rent Start Date
The time it takes to process and approve your permits can vary, sometimes by several months. For this reason, if you can, negotiate with your landlord to begin rent payments after permits are issues, rather than when they are submitted.
This simple tip can help you avoid paying hundreds or thousands of dollars in rent before you have a chance to earn any income.
Costs For Retail Permits In Los Angeles
How much will a retail permit cost in Los Angeles?
Well, no two permits are ever the same. Each store and each space is different – and because of this, retail permits can vary a lot in cost.
Overall, though, it's very rare for retail permits to cost less than $1,000 – and that's for a very simple project. You can expect to pay up to $10,000 or more in plan check fees and permit fees for more complex tenant improvements.
That's not cheap – but getting proper permits before you start breaking ground and altering your store is not optional. If you violate Los Angeles building codes, $10,000 is going to look like a drop in the bucket compared to the penalties and fees you'll face. Not to mention the construction costs you'll incur when they make you redo that work.
Generally, three factors determine permitting cost:
Your overall scope of work.
Square footage.
Project valuation.
Let's discuss each of these factors in detail now.
Scope of work
The scope of work is what determines the overall complexity of your project. As a rule of thumb, the more complex project, the more it will cost to obtain your permits.
For example, if you're moving into a neighborhood center location in LA and you're just changing the sign and a few interior features, the permit will be relatively inexpensive. The plan check process will be quick and easy, which will be reflected in the cost of obtaining your permit.
On the other hand, if you're opening a standalone store and plan to add solar power, alter the plumbing, knock out interior walls, expand the parking lot, and replace the roof, the permitting process will be a lot more complex – and expensive.
Square footage
As a general rule, it will cost more to obtain permits for a larger store. The bigger the space, the more factors that need to be considered from a safety perspective. So if you're opening a 10,000 square foot retail space in Los Angeles, you can expect to pay more than you would if you chose a 2,000 square foot store.
Project valuation
The overall costs of the tenant improvement project often reflects the overall construction complexity. The more complex the construction, the more time LADBS or your local jurisdiction will have to spend reviewing your plans.
Change of Use? New Use
If you are opening a retail store in a previous food use space or an office or medical space, you will need to apply for a change of use. A change of use will calculate the previous use space and the parking for the previous use. In general, retail is the least restrictive for parking but a food use or a medical use is more restrictive. Parking becomes important in a change of use and you should have your parking counts ready.
When Will I Have To Pay For My Permits?
Before you can submit your plans, you'll need to have all of the relevant information about your scope of work, square footage, and project valuation in-hand, as well as landlord approval for your tenant improvements.
You'll pay twice for your permits. First, you'll need to pay plan check fees to LADBS for the plan check process. Then, once your plans get approved and your permits are issued, you'll have to pay your final permit fee.
There are few other fees involved, though depending on the type of work being done, you may need to pay other departments to review and approve their portion of the permit.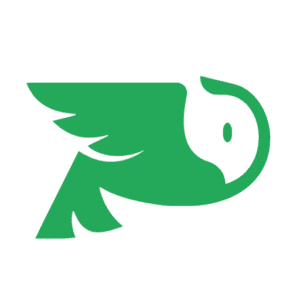 Need Help? Work With A Permit Expediter
At Permit Place, we're one of the leading permit expediters in Los Angeles and have helped hundreds of retail businesses obtain the permits they need to make renovations and tenant improvements to their retail stores.
If you're feeling a bit overwhelmed by the process of getting a permit from LADBS for your retail store in Los Angeles, don't go it alone. 
With our help, you can get your permits faster, break ground on your project sooner, and focus on building a better business – rather than spending hours filling out paperwork and submitting plans to LADBS.
Interested in learning more? Contact us online to schedule an appointment with one of our permit specialists in Los Angeles and see how we can help you get the retail permits you need.